Arter and Citton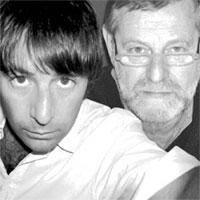 Arter&Citton is a work group founded in 1990 by Alberto Werner Arter and Fabrizio Citton.
After a brief period in Switzerland, the firm established itself in north eastern Italy near Venice.
From the start the firm's work activity focused on industrial designing, architecture and interior designing, graphics and communication.
Subsequent to various experiences in the retail groups, the Arter&Citton team has been directly following industrial groups in the small and medium distribution group area, as art director. In 1997 they founded and promoted the D.MOD design and contemporary art laboratory with the purpose to give further drive to the connection between the art world and the design one.
It is present in chief International fair events with exhibitions and projects on houses, management areas, lighting and community centres. To date the work team has worked in numerous architectural and design projects and products, many of which have been indicated in several specialized magazines of the sector, as well as being present in various exhibitions.