Marco Piva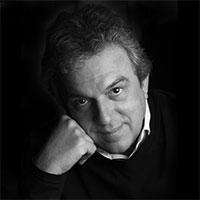 Marco Piva, graduated at the Polytechnic of Milan and founded the Studiodada Associates, one of the best known design studios of the Radical period. Since 1976 Marco Piva has been working in Italy as well as abroad on architecture, interior and industrial design projects.
Since 1999 he has been coordinating Master Degrees at the Polytechnic of Milan, at the Design Polytechnic School (Scuola Politecnica di Design) – where he is coordinator of the Architecture and Interior Design Area – and at the European Institute of Design in Milan.
In 2001 Marco Piva establishes "Atelier Design", a design cell inside the structure of his own practice, where research and development are the fundamental keys of design.
Marco Piva Atelier Design designs for; A Project, Arflex, Cabas, Confalonieri, Ege, Estro, Frati, Gaggiolini, Gervasoni, Kvadrat, iGuzzini Illuminazione, Inox, Lapis, Leucos, Luminara, Marioni, Moroso, Nito, Novello, Oikos, Omnitex, Pierantonio Bonacina, Poliform, Potocco, Rapsel, Serralunga, Sicis, Sirrah, Stella Rubinetterie, Tisettanta, Up Group, Zonca.