Paolo Benevelli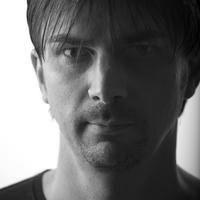 Designer, graduated with a Master of Arts Degree in Architecture at the P. Toschi Institute, Parma, Italy.
Since 1992 Paolo has been dedicated to the research and development of design objects, industrial design and interiors.
His designs are always on the edge of the most current draughtsmanship, always recognizable and communicative.
Between 2006 and 2010 Paolo took part in many training workshops concerning communication strategies.
In 2009 he was invited to participate in "The International Hospitality Exhibition" at the Expo Center of Rimini and in 2010 Paolo hosted at the Triennale of Milan with the exhibition "The Germination of Design" dedicated to him.
In the same year he collaborated with Gillo Dorfles on yet another design presented at the Triennale of Milan.
Later in 2011 he collaborated with Cini Boeri and together they drew and designed the "Cat" project for Myyour.
He received prestigious awards including ADI Design Index 2016 Compasso d'Oro Selection 2018, ADI Ceramics & Bathroom Design Award 2017, ADI Design Index 2018 and the GOOD DESIGN® Award 2018, the oldest and the most prestigious world design award.
Paolo's work has been published in the most important international magazines like Interni, Abitare, Area, Domus, Ottagono, CasaD, Glamour, Compasses and La Repubblica.