Roberto Serio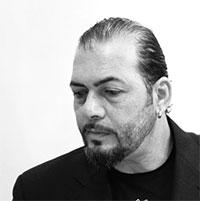 Roberto Serio is a designer voted an irrepressible to search for new innovative materials and a creative genius that make that the artist can work at 360 ° in the world of fashion, industrial and interior design.
Born in 1966 in Palermo, city rich in art, history and stands as a child in artistic design, in Milan attended the school the School of fashion designer.
Consecutively meeting with the industrial design, the designer collaborate with several companies of high quality national and international.
His interests are varied, of course, but is particularly attracted by the aspects that relate to artistic expression and communication with the spirit that things will get better only with the utmost passion and determination.